Welcome to my list for ways for stress relief from natural resources and good common sense. I've decided beyond all doubt that 'natural' is preferred over pharmaceutical – anytime! How about you? Read on for natural stress relief resources and tips.
Stress Relief; Holistic Techniques
Remember that success in any activity is greatly lessened when stress takes over. To know and understand stress relief techniques is invaluable for anybody that gets out of bed in the morning. Quick and easy relaxation techniques, when kept in regular practice, can change a stressful event from a huge disaster into a few moments of discomfort that passes quickly.
When most of us experience stress, it's no big surprise. Stress is a part of everyday life. Without the ups and downs of life, how would we feel or learn? Sometimes, though, stress can overwhelm even the most experienced negotiator and then we need help with our stress relief.
Effective stress relaxation techniques are every where and the information itself easily overwhelms. So, for your convenience, I've compiled a list of holistic and natural resources for stress reduction that has options to fit every body and every lifestyle.
Ongoing List for Stress Relief Techniques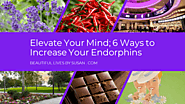 We all want to feel those wonderful endorphins surging through our bodies. And, we all have times when a quick shot of endorphins comes in handy. I've listed several ways to increase your endorphins below. Read through and let me know if there's anything you want to add to this list because together we light the way. 🔥 So, jump in there and let me know how you like to increase your endorphins.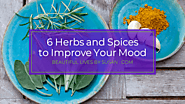 Herbs and spices have been used as cures for health issues in cultures around the world since ancient times. The most wonderful thing about them is that unlike pharmaceutical prescriptions, there are no harmful side effects imposed on your body without your consent.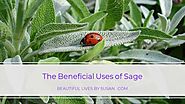 Sage has been used for thousands of years as a medium for spiritual cleansing of an area or place. It is said to bring about purification and cleansing of our life patterns, particularly those patterns that defeat oneself.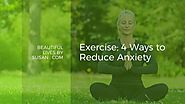 Exercise, like meditation, is a time for you to be singular with your thoughts. Even in a noisy gym you can put on your headphones, climb on a machine and away you go into your own world. Amazingly, in any form, exercise is a stress reducer.
Meditation, also known as mindfulness is a powerful way to relieve stress levels. Even on a hectic schedule, meditation done for as little as 15-20 minutes a day can help achieve this.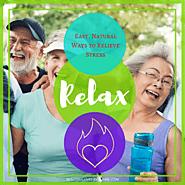 Lavender is not just your grandmother's scent. The lure of Lavender includes a myriad of effective uses that make our lives easier – especially those of us who are ultra sensitive to their intimate environments.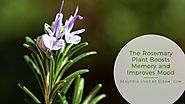 If you cook, you're probably familiar with Rosemary. It's an aromatic herb that is used regularly in our cooking routines with meats and vegetables. I sure took it for granted! There it was right in front of me my entire life. Rosemary is an aromatic herb that is used regularly in our cooking routines with meats and vegetables. Rosemary can be grown at home!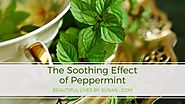 I successfully use Peppermint essential oils to relieve anxiety on a regular basis. Its application soothes and uplifts and is felt within minutes of applying the essential oil to spots on my body or in a diffuser as aromatherapy.
Other Posts You Will Love:
6 Herbs and Spices for Happy Moods
6 Everyday Activities that Produce Endorphins and Elevate Your Mind
The Lure of Lavender to Enhance our Lives